Asia Pacific Cloud Gaming Market to grow at a CAGR of 46.8% to aggregate $1,123.9 million by 2022
" "
Increasing smartphone and electronic devices penetration, soaring gaming audience, and low development cost are the growth propellants of the cloud gaming market in the APAC region

 Infoholic Research LLP, a global market research and consulting organization, has published a study titled "Asia Pacific Cloud Gaming Market – Drivers, Opportunities, Trends and Forecasts: 2016–2022"

Cloud gaming, also known as gaming on demand, is a kind of online gaming through video streaming or file streaming. It gives end users the ease of play on different devices.

"APAC is an evolving market for cloud gaming at present and the market is lucrative for gaming vendors. The cloud gaming devices segment is expected to hold enormous opportunities in the next 3–4 years due to the demand for innovative gaming devices from the businesses." – Jaydeep Bhattacharjee


The expanding online gaming population, gaming technology innovations and increasing smartphone penetration in the developing countries are expected to drive the market growth in the upcoming years.

The Asia Pacific Cloud Gaming Market is segmented by gaming audience, devices, technologies and countries. Gaming audience segment is sub-segmented by social gamers, serious gamers and core gamers. The rise in number of internet users, increased smartphone penetration, increasing availability of games in social media platforms and growth of digital infrastructure will drive demand in this segment.

The industrial training trends such as e-learning and m-learning in healthcare, education, military and IT & telecom industry verticals will create significant opportunities for serious games in the next few years. The devices market segment is sub-segmented into smartphones, smart TVs, Console Units, Tablets and PCs.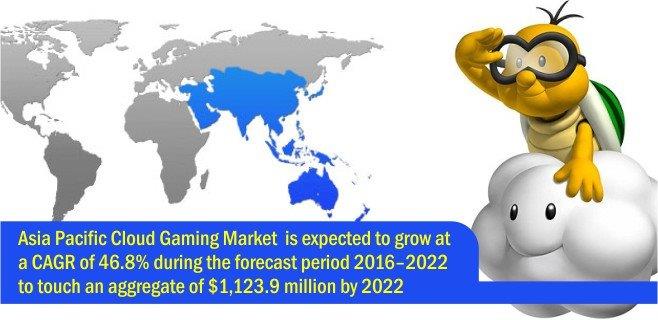 Request a sample of this report @ https://www.infoholicresearch.com/request-a-sample-report/?repid=3809

The APAC Cloud Gaming Market is segmented by the following technologies- data streaming technology, server technology and Gaming-as-a-Service (GaaS). Data streaming technology plays a major role in cloud gaming market with its more advantages than traditional gaming services. The adoption of Gaming-as-a-Service by the major cloud gaming vendors is expected to support the growth of data streaming technology too.

China is the leading country in the cloud gaming market followed by Japan and South Korea in the APAC region. ANZ, Taiwan, and Indonesia are the emerging markets for cloud gaming in the APAC region.

Some of the key vendors covered in the report are Sony Corp., Nintendo Co Ltd., Microsoft, Nvidia Corp., Samsung Electronics, LG Corp., Amazon Web Services, Google, IBM, Razer Inc., Ubitus Inc., and Zynga Inc.

 Buy a Compelete Report @ https://www.infoholicresearch.com/report/asia-pacific-cloud-gaming-market-report-2016-2022/

Report Highlights



The report entails drivers, restraints, and opportunities (DRO) affecting the market growth over the forecast period (2016–2022)


This report not only highlights users' conundrum but also brings in their perspective on the market


Provides industry outlooks including current and future market trends and drivers, restraints, and emerging technologies


The market has been segmented by the following key countries – ANZ, China, India, Indonesia, Japan, Malaysia, Singapore, South Korea, Taiwan, and Thailand


The report delves into the business opportunities within each technology segment


The report analyses the top 12 players in terms of market reach, business strategy, and business focus


Competitive landscape: Stakeholders' insights and key trends (current and future) of the market. Competitive benchmarking analysis to optimize short term and long-term strategy of the organizations


Contact: