Stethee: World's first AI Enabled Stethoscope
AI Enabled Stethoscope in 21th Century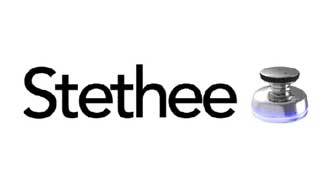 Australian based M3DICINE has developed "Stethee", an AI enabled stethoscope. The device is a startup project that can be used like a traditional stethoscope for auscultation of the patients, nevertheless the device amplifies, filters, and record sounds. Range of filters includes heart filters, lung filters, pediatric filters, and general filters to avoid the unwanted ambient noises. The device has a smartphone app that helps in analyzing the sounds for human and veterinary applications.

M3DICINE venders uses "Aida" AI software that helps the app to provide insights of the sounds recorded and creates a "biometric signature" with the help of the data gathered.  Additionally, the app also records the location and weather data, to help better correlation of the persons health condition with the surroundings. These recordings can also be shared to the healthcare professionals at a far place, thus helps in obtaining the expert advice for the patients in remote areas.

Stethee Pro app allows recording, sharing and comparison of the auscultation swiftly and effortlessly for a second opinion. Below are the some of the uses of the app.



Sample Playback


Aida Cycle


Stethee Watch App


Patient Management


Patient Samples list


"I am very excited to see this cutting edge and innovative stethoscope, since it was invented more than 200 years ago by René Laennec in 1816. The potential for Stethee to be used in remote and rural areas is enormous, bringing high quality healthcare of the urban to the rural areas instantly"- Director General of Health Malaysia, Datuk Dr. Noor Hisham Abdullah. M.D
– Rikitha K Murthy
Research Analyst
Infoholic Research