Plastic recycling gaining traction with big names of Unilever, Coca-Cola, BASF, Dow, and Borealis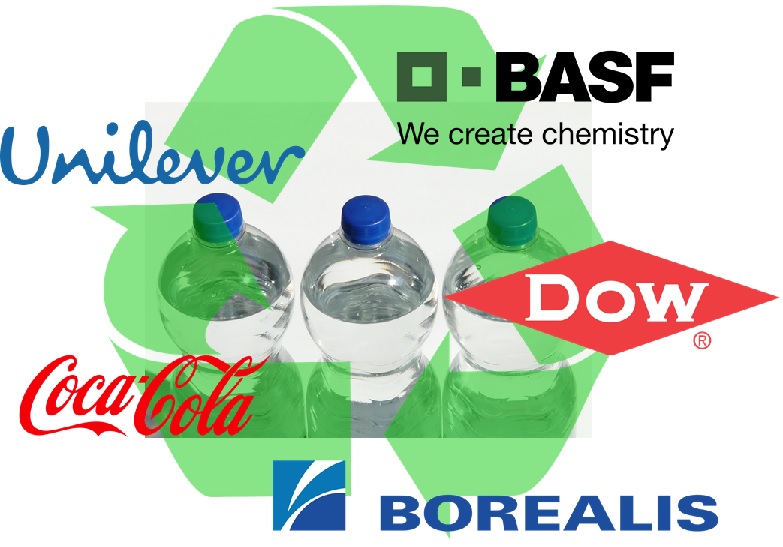 The first week of October 2019 was very interesting for the chemical industry from the perspective of waste management and environmental impact. Both supply and demand sides made significant strides towards better future with economic contribution coming from recycled plastic content. Given below are few of the key happenings from the industry.
Supply Side:
Borealis, Ecoplast investment in recycling
Ecoplast, which was acquired by Borealis in August 2018, announced the investment in polyethylene recycling capacity. The Borealis Group iterated that the investment would result in a 60% increase in capacity for low-density polyethylene (LDPE), which is one of the preferred materials for film packaging.
Dow launches AGILITY™ CE resin with 70% recycled content
Dow Chemicals launched new AGILITY™ CE LDPE resin with 70% recycled content. The product is aimed at the recycled shrink film segment targeted for secondary or transportation packaging. This product would provide converters with options of more than 50% recycled content films without compromising on quality and functionality.
BASF €20 million investment in Quantafuel
BASF announced the investment of €20 million in pyrolysis specialist for mixed plastic waste, Quantafuel. The investment is targeted at developing pyrolysis and purification technology for mixed feedstock to be used in chemical manufacturing. This is one of the key investments in the field of chemical recycling, which Quantafuel intends to license to other parties, post development.
Demand Side:
Coca-Cola unveils bottles with marine recycled plastics
Coca-Cola, in partnership with Ioniqa Technologies, Indorama Ventures, and Mares Circulares, produced and unveiled the first batch of 300 bottles containing 25% recycled content of plastic recycled from marine plastic, which was collected from Mediterranean Sea and beaches. The project is expected to gain scale in 2020 diverting the landfill and litter towards recycling. The output bottles are expected to contain 20–25% of recycled content.
Unilever announces to halve its virgin plastic usage by 2025
Unilever, which has current plastic packaging footprint of around 700,000 tons each year, vowed to help in collecting more waste than it sells. The company announced to halve its usage of virgin plastic by 2025, utilizing new packaging options with lesser plastic requirements along with increased usage of recycled plastic in required areas.
Thus, the plastic industry has been witnessing a strategic shift towards environmental impact and waste management. The chemical industry has been responding towards accountability and contribution towards waste management with big brands coming forward with their investments and commitments. How much these initiatives would yield, only time would tell, but the sincere efforts are being made in right direction.
– Ankur Kalra
Chemicals & Materials - Research Manager
Infoholic Research