Smart Infrastructure, Smart Highways, and ZigBee 3.0 to drive Smart Commercial Lighting Market by 2022
" "


[caption id="attachment_5117" align="aligncenter" width="686"]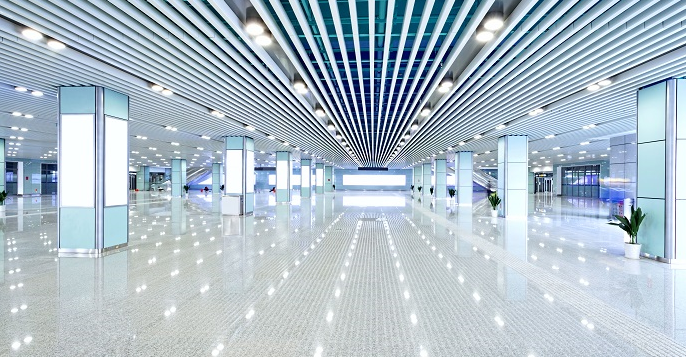 Image Source: Arcadevoice[/caption]

With its recently published study on "Smart Commercial Lighting Market Trends & Forecasts to 2022", Infoholic predicts intelligent LED lighting lamps will dominate the smart commercial lighting market in coming years. As per the study, Smart Commercial Lighting market will see a significant growth in the coming years due to the growing number of global smart cities and growing awareness regarding energy efficient lighting solutions. The ZigBee and Wi-Fi network technologies will continue to be preferred technologies in the smart commercial lighting market. "The smart commercial lighting market is a highly competitive market and it is estimated to reach $ 48.12 billion by 2022" according to Infoholic Research.

Request a sample of this report @  https://www.infoholicresearch.com/request-a-sample-report/?repid=1587

"Globally, Retail and Healthcare will be the leading industry verticals which will be spending a lot in the smart commercial lighting market. Smart CFL and LED lighting lamps will slowly replace the global outdoor lighting such as street lighting and sports stadiums in coming years." - said Tariq Shaik, Research Operations.
The report aims to highlight key insights from Vendors and End users. The report provides an in-depth analysis and forecast about the industry covering the following key features:


Connectivity Technologies,Lighting Lamps, Network Components and Industry Applications.


The market is divided into four regions: Americas, Europe, Asia-Pacific, and Middle East & Africa (MEA).


Competitive bench marking analysis to optimize short term and long term strategy of the organisations.


Stakeholder's insights and key trends (current and future) of the market.


Access Full Report Summary:
https://www.infoholicresearch.com/report/smart-commercial-lighting-market/
"In coming years, smart commercial market is going to witness double digit growth in developing economies of Asia-Pacific, Middle East and Africa (MEA).Increase infrastructure spending and government push are few factors supporting the growth of market in these economies. "said- Komal Sharma, Research Analyst.
Contact: