Global Electric Vehicle Charging Infrastructure 2018
Expanding Electric Vehicle (EV) charging infrastructure is the key factor accelerating the update of electric vehicles. Even though electric vehicle (EV) owners to charge their vehicles at home, deployment of public charging stations will increase the confidence of buyers to switch to electric vehicle, as charging opportunities outside home allows long-distance travel.

Recharging Electric Vehicles is achieved through connections to electric vehicle charging equipment Electric Vehicle Supply Equipment (EVSE). EVSE is connected to an electric source, which provides the direct current (DC) or the alternating current (AC) supply to the electric vehicle. Some of the key comments of EVSE unit includes EV connector, EV Inlet and batter charger. EVSE charger cab be classified into Level 1, Level 2 or DC Fast Charge (DCFC). Levels 1, 2 and DCFC are the most widely adopted charger types. Some of the other charger types with is less popular in the market includes AC Level 2 and DC Level 2, these types of chargers have high-powered EVSE specifications.

Table 1: Charger Characteristics

| | | | |
| --- | --- | --- | --- |
| Charging level | Voltage (V) | Power (kW) | Description |
| Level 1 | 120 V AC | 1.2–1.8 kW | Popularly used in residential settings in North America |
| Level 2 | 200–240 V AC | 3.6–22 kW | Home, workplace, and public |
| DC fast | 400 V DC | 50 kW or more | Public, intercity |
 Standards - Charging connector
EV charging industry is evolving rapidly, there has been various charging speed, type of socket and plug used for charging electric vehicles is adopted across regions.
Japan and North America -
most electric vehicles utilises SAE J1772 connector (AC charging connector), which is equipped which contains mechanical lock and 5 pins
Europe and China–
Level 2 charger with mennekes connector (AC charging connector is widely adopted charger type in this region. Mennekes connector (AC charging connector) has seven pins, can be connected to electric grid with three-phase alternating current.Some of the popular DC fast charging connector types used by prominent automobile manufacturers are as follows
CHAdeMO
- Mitsubishi, Nissan, Kia, Citroën, and Peugeot
CCS (North America)  and CCS (Europe
) - BMW, Daimler, Ford, Fiat Chrysler, General Motors, Honda, Hyundai, and Volkswagen
Current Marker Scenario by Region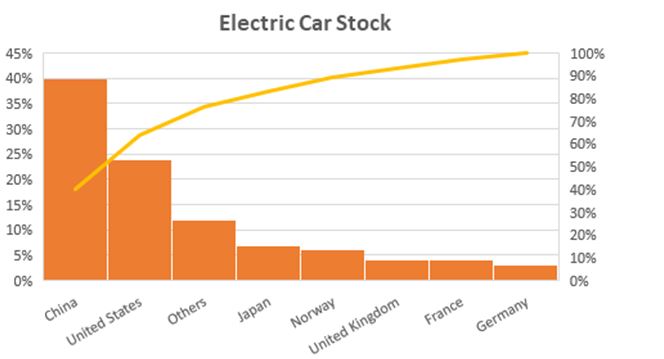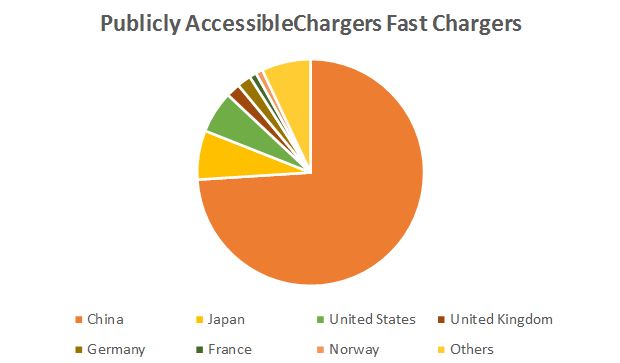 To establish sufficient EV infrastructure across the country, the need for government support and initiatives is required to tally the deployment and ROI of the EV charging infrastructure, as considering the current volume of electric vehicles makes it hard to develop a balanced
business model
that can rationalise the expense to install and operate the EV charging stations.
– Delsingh Bright,

 Market Research Analyst
Infoholic Research