Classification of Newly Notified Medical Devices in India
The medical device manufacturing industry is one of the major and biggest industries in healthcare. The industry has seen an unprecedented growth in development and has improved the state-of-art that helps to catalyze the growth and advancement in the healthcare industry. The continuous adoption and changes that is occurring faster than before has fueled the market with new technologies and procedures. The increase in demand for more advanced and customized treatments and the availability of sophisticated healthcare globally have pushed the market to produce safe, efficient, and cost-effective products in the market. The last two decades have witnessed an unparalleled growth in advanced and innovative technologies, which has resulted in the development of state-of-the-art medical device industry. The key segments of the medical device industry include neurosurgical, orthopedic, surgical instruments, diagnostic apparatus, stents & catheters, syringes & needles, and blood transfusion & intravenous equipment.

Regulatory framework when compared to drugs is comparatively lesser and have different classification for devices that include: Class I, Class II, and Class III devices. This classification is based on the risk associated with devices when used for diagnosis, surgical, and implantation in various chronic diseases. The market is dynamic and is dependent on the leading vendors as they have strong hold in the market share and with the introduction and integration of IT in healthcare devices has drastically changed the market scenario.

MEDICAL DEVICES BY CATEGORY

In India, the safety, quality, and performance of medical devices are regulated under the provisions of the Drugs and Cosmetics Act, 1940 and recently the Central Drugs Standard Control Organization (CDSCO) issued a risk classification of newly notified medical devices under the provision of medical devices rules, 2017. According to the new notification medical devices:





Other than in vitro diagnostic (IVD) will be specified in part I of the first schedule. Currently the central regulator has classified 328 medical devices into various risk classes.

Latest Notification Issued by CDSCO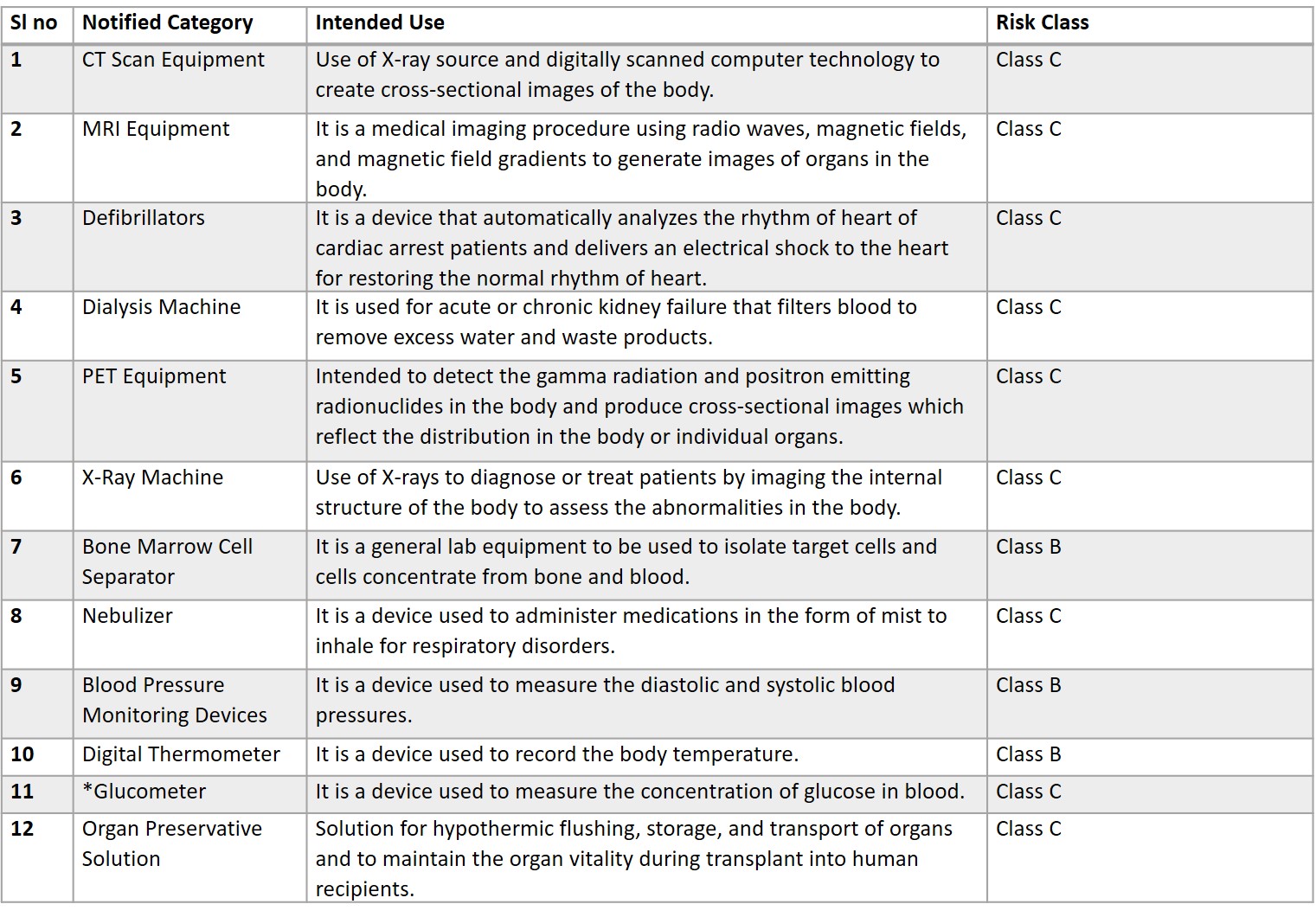 – Mohammed Azhar,
Healthcare - Senior Research Analyst,
Infoholic Research