Alzheimer's Diseases: Challenges in Development of Drugs
Alzheimer's Disease is one of the common cause of dementia that results in partial memory loss and affects the person's behavior. It is an increasing healthcare problem of widespread magnitudes. Regardless of many struggle and investment, the development of an effective disease altering drug to treat or avoid Alzheimer's has resulted in many letdowns. Developing new medications is important for tackling the disease, but the development process of taking them from an initial knowledge to patients is as composite.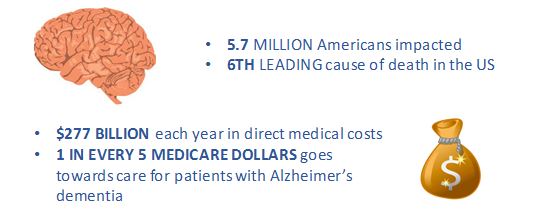 Key Challenges in the development of new drugs



A significant gap in scientific knowledge


Constraints of preclinical models


Limited methods for early diagnosis


Unsuccessful Investigational Drugs for Alzheimer's Disease (1998-2017)
According to the Adis R&D Insight database, about 146 investigational drugs have been halted in clinical development and are awaiting their regulatory approval from 1998 till 2017. Till date 4 new drugs have been approved, ensuing in a roughly 1 approval in 37 failure drugs. This represents 2.7% success rate till date.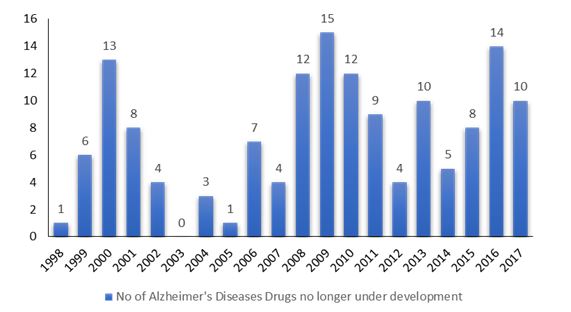 Even with challenges, a strong pipeline of medications in progress signifies utmost hope in addressing the burden of Alzheimer's disease. Biopharmaceutical corporations are at present investigating 92 new potential medications.
- Rikitha K Murthy
,
Research Analyst
,
Infoholic Research