Plastics and The Rise of Online Platforms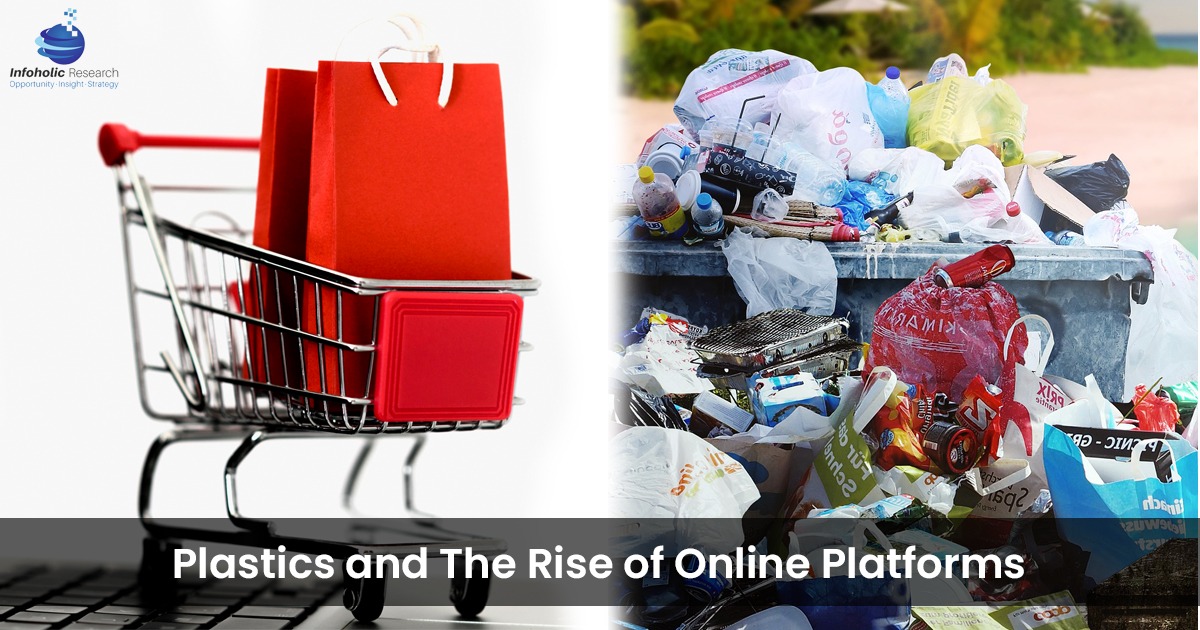 Probably Saving Money; But Losing Environment
The rise of online platforms has taken the world by storm. Gigantic organizations have developed around selling products to the customers bypassing the traditional supply-chain and enabling deeper market access. The likes of Amazon and Alibaba cut through the supply chain by taking products directly from producers, and selling them directly to end-customers while saving the margin earned by supply-chain intermediaries. This process enables them to offer a lower cost of products most of the time, saving some money for the end consumers. The development of telecom technologies has resulted in far deeper market penetration for online shops, giving the option to offer to wider population segments.
Amid all this, plastic packaging has lurked its way deeper into the markets. Nobody really thought about the packaging industry changing around the growing online platforms. The products, which were earlier packed in bulk quantities, are not being packed in singular units, easing the delivery logistics. Further, the additional layers of packaging are used to shield from physical damages in retail logistics. The story does not end here, the online platform has a high percentage of returned orders, resulting in a huge amount of packaging wastage. As per a survey in the European Union, the Apparel segment had the highest return rates (>30%), with food & beverages seeing the lowest returns.
As per our estimates, the recently concluded singles day (11.11) sale in China would need around 10 million tons of packaging material. This material includes wood fiber (boxes, wrapper, etc.), plastic (wrapper, tapes, boxes, etc.). Considering the current material waste management cycle, only around 1% of this material will be recycled, with some wood fiber products ending up in incinerators/landfill. However, most of the plastic used will be in our environment even after 11 years from now. The recycled plastic market is growing steadily with the support of new initiatives being taken by Chinese authorities.  However, with COVID19 disrupting the normal course, recycling has taken a step back, to ensure a higher focus on economic growth. On the other hand, the development of new technologies & industry investments (e.g. Chevron Philips' Circular Economy Polyethylene Plant) are expected to take things forward.
– Ankur Kalra
Chemicals & Materials - Research Manager
Infoholic Research